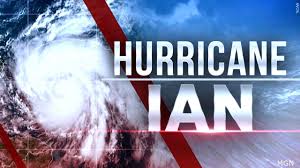 I recently sent this out to my client list, but I wanted to make available to as many folks as possible due to the potential need. Please reach out if you need assistance with this anywhere in Sarasota or Charlotte Counties in Florida, USA.
Hope you are well and your family is safe after Hurricane Ian. I live in Englewood, 2 blocks from Manasota Beach and have been cleaning up my property and assessing damages for the past week. I can only image how a family who lives in another state feels when they cannot see their property.
I received a bunch of requests from worried out-of-state clients that wanted to know how their property made it through the storm. They asked if I could take pictures and drone video so they could document the damages. It occurred to me that you may have clients in the same boat and I just wanted to send out this note in case they need help. If your snowbirds property is in Sarasota or Charlotte counties and they need someone to take high resolution photos or drone photos for documentation purposes, we can help.
Pricing is the same as always (NO gouging!!), we are insured and registered in Sarasota and Charlotte counties. Most folks will only need our least expensive photo package (Package 1) which you can see here. Please pass this on to any family or Agent who could use it. Thanks and here's to hoping we get back to normal ASAP!
Regards..................................................Max
Max Altolaguirre, Manasota360 Real Estate Photography and Virtual Tours
Manasota360 Real Estate Photography, Drone & Virtual Tours, 2056 Alamander Avenue, Englewood, FL 34223, cell (941) 500-4702