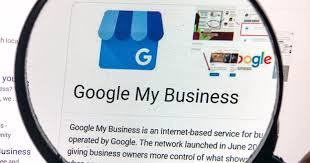 10 Steps to Optimize your Google My Business Listing 
1. Ensure Your Listing is Complete 
2. Include All Your Keywords 
3. Accurate Business Operating Hours 
4. Add Photos 
5. Manage Your Customer Reviews 
6. Allow Customers to Message You 
7. Frequently Update and Add Local Posts 
8. Update COVID-19 Business Information 
9. Use Googles 'Special Attributes' 
10. Use the Product Catalog 



Google My Business Basics 
If digital marketing is a somewhat new to you, here are some basics to know. The good news: using Google My Business is free. It's important to also clarify that a GMB listing doesn't replace your business's website. 
Google My Business will complement your existing website by giving it a presence on Google with a search listing. Think of it as a fancy 'search billboard' with lots of information that will allow a prospect to contact you directly or usher them along to your website 
The information you provide through Google My Business can appear in Google Search and Google Maps and all third-party applications utilizing the Google Maps API will also show your Google My Business listings regardless of what device. 
How to get started. 
Step one in the process is to conduct a search to see if you already have a Google My Business listing but have never claimed it.  
If your business has been around for a few years, it's likely you already have a GMB listing and just need to claim it. Once claimed, you can start adding information as if it was a new listing. If your business listing is not already created, you can set it up pretty quickly after verification. 
Google will want to verify you are an actual agent at the address you list so they will send you a postcard via US Mail with a verification code you will need to input on your claimed listing. It sounds complicated, but it's really not. It can usually get done within a week. 
Now it's time to start inputting information.  Start with your name, office, business category (Real Estate!) and location. Location information is crucial because this is likely to show up on Google Maps so prospects can drive to see you. 
10 Steps to Optimize your Google My Business Listing 
1. Enter Complete Data for Your Listing 
Local search results will return the most relevant result for searches. Agents offering the most detailed and accurate information will be easier to serve in search. 
Don't leave anything to be assumed or unclear to someone searching for answers. Put yourself in the prospect's shoes. 
Make sure the listing effectively communicates what you do, specialties, where you are, and how to find you and your business. 
2. Include Keywords 
Use all the relative keywords that you want to target in your business description and in all your local posts. This is where traditional SEO (Search Engine Optimization) comes in. Don't forget to include important phrases your prospects may use when searching for a solution to their issue. 
3. Keep Business Operating Hours Accurate 
Google puts a lot of emphasis on accurate business hours so it's important to list the them. It's also important to update them if they change or if you are not available during holidays, etc. The options to set all this are in the listing and are straightforward to set.  
In the COVID-19 age, GMB offers additional lexibility around hours and messaging for potential customers right in the listing. 
4. Add Photos 
Photos and video help business listings' performance more than most agents probably expect. Businesses with photos on their listings receive 42% more requests for driving directions on Google Maps and 35% more click-throughs to their websites than businesses without photos, according to Google. 
I have a bunch of photo tips below. Keep reading. 
5. Manage & Respond to Customer Reviews 
When you interact with your clients and customers by responding to reviews, it shows how much you value them and their feedback. Positive reviews will have a positive effect on potential customers when they are researching your business. It also increases your business's rankings in search results. 
6. Let Customers Message You 
You can turn on the feature to chat directly with prospects and clients right from the Google My Business app. After you enable the feature, you will be able to communicate directly with anyone who accesses your listing online and asks a question through the app. 
For best performance ranking and visibility, it's critical to keep message response time under 24 hours. This will help you rank higher. 
7. Use Local Posts 
Publish offers, events, photos, services, accomplishments and videos directly to Google Search and Maps through posts on Google My Business. Consistent posting keeps your presence fresh on Google. Consistent posting is also critical for search rankings. 
8. Stay Connected During COVID-19 
GMB listing now allow you to add healthy and safety attributes. These recently added features make communicating with current and potential customers easier in the time of the pandemic. Google smiles on those that utilize this feature. 
9. Use the Special Attributes 
Newer features to GMB include black-owned, women-led and latino-owned businesses to be highlighted on their profile.  
10. Use the Product/Service Catalog 
Listing services and details about them helps your prospects understand what you do and also allows Google to better understand a business. 
Photos & Videos for Your Google My Business Listing 
Types of digital assets that should be added to your GMB listing include: 
Logo 
The most important image you can upload to your listing will be your logo. Google recommends using your logo and provides a prominent location for a square-sized logo. 
Cover Photo 
Your cover photo should showcase your brand page's personality. 
The cover photo is the large photo featured at the top of the brand's business profile; it will always be cropped to fit a 16:9 aspect ratio. 
Interior/At-Work Photos 
This helps customers better understand the in-store experience at a business. 
Video 
Videos are one of the most popular media forms on the web. Videos tell great stories. Think testimonials, short promo videos, behind-the-scenes, everyday videos. 
Virtual Tours 
Google also offers the opportunity for a 360 Virtual Tour, which will further enhance the brand profile's visibility. 360 photos and images are also supported and increase engagement on your listing. People like to view and 'move around' with a 360-degree interactive experience.  
Additional Photos 
They can be: 
Goods and/or services your business offers. 
Business staff working and/or assisting customers. 
The exterior of the business and available parking. 
All photos should follow Google best practices: 
Format: JPG or PNG 
Size: Between 10KB and 5MB 
Minimum resolution: 720px tall, 720px wide 
Quality: The photo should be in focus and well-lit, and have no alterations or excessive use of filters. The image should represent reality. 
Monitoring Your Google My Business Listing Insights 
Google has now made available a ton of analytical data for Google My Business listings. 
Called Insights, Google offers businesses a different way to understand how customers interact with business listings. Each of the following items has up to 5 associated reports to better crunch the data: 
How customers find your listing. 
Where customers find you on Google. 
Customer actions. 
Direction requests. 
Phone calls. 
f you don't have the time or know-how, we can help verify, manage and optimize your Google profile for you.  We'll take all the guesswork, technical know-how, and general head-scratchers out of managing a Google Profile. We'll help you claim your profile and show you how to load it with your photos, listings, contact information, and more so that you can boost your appearance in indirect searches. Give us a call at 941-500-4702.